Evolving Styles
Sonic Blast has had an ever continuing alteration of its design, and will probably have more in the future. You can never tell what will change six months down the line. The designs of Sonic Blast are made by Metallix. Metallix is always trying to come up with new styles, many times it just hits him when he's not even trying. Come take a look at what this site used to look like. 
---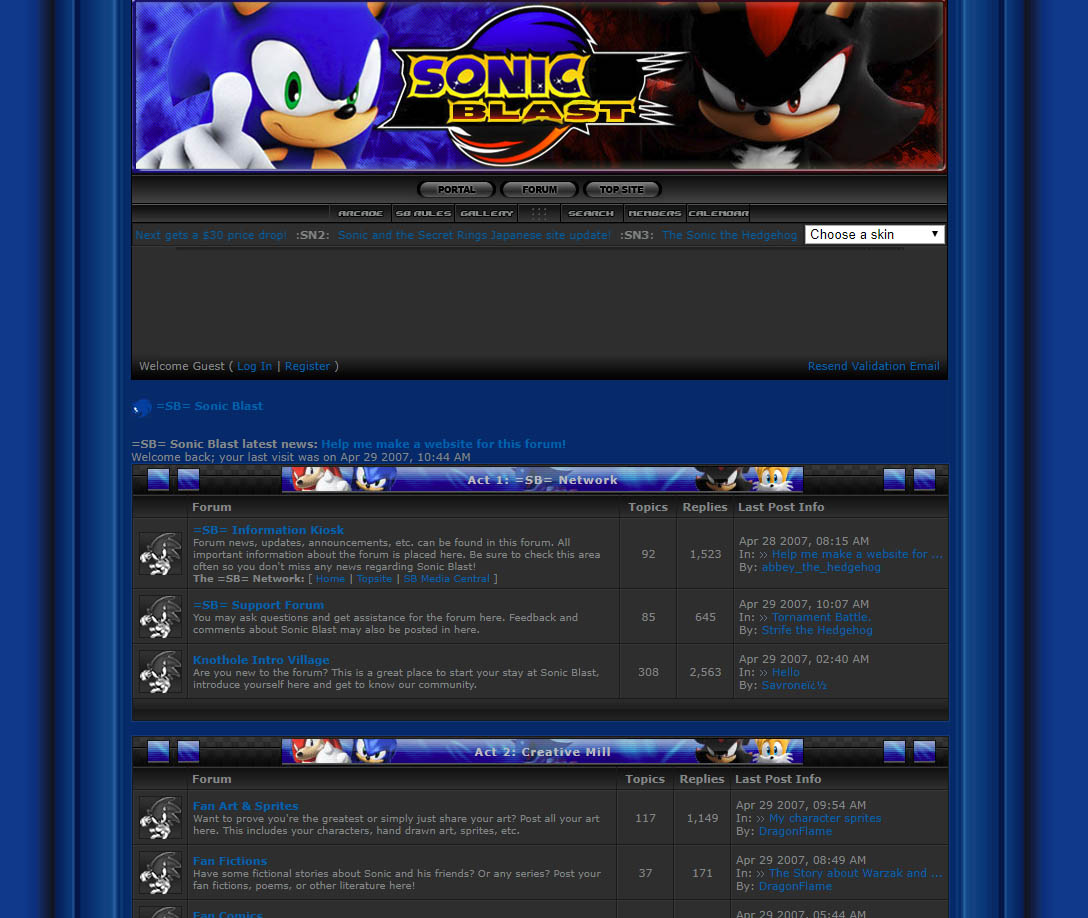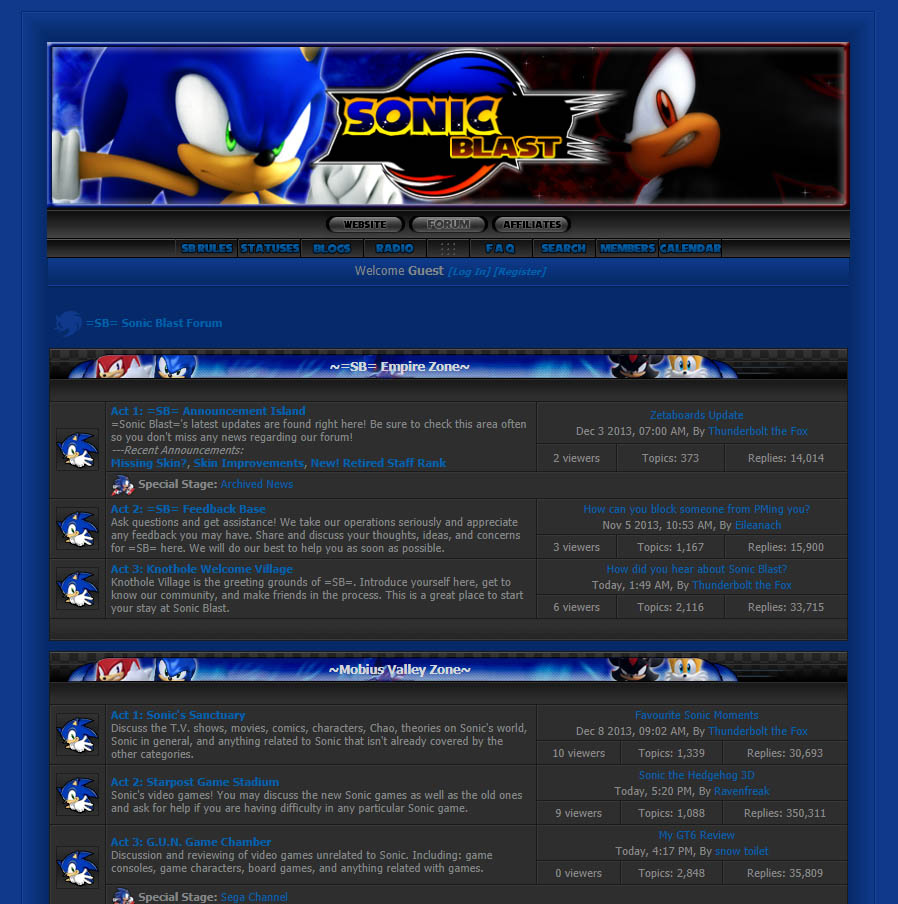 v1.0 April-October 2006
 - This was the very first version of Sonic Blast. I started working on this forum in March 2006. I wanted to make a Sonic forum for some time at this point and I looked around at many fan-made Sonic forums to notice one major flaw, the appearance. Most Sonic forums were half-assed with either eye searing colors or just plain standard themes. I had dabbled in skins before, but really had no experience with most of my forums using pre-made skins.
v 2.0 November 2006-November 2007
- This was the second version of Sonic Blast. The first skin was decent, but it took me many months to perfect and even then it kept evolving to become even better looking. This one refines the design even further, looking more sleek and professional.
v 3.0 December 2007-June 2017
- This was the third skin we had that was tweaked throughout the years but this image represents what it looked like for most of those years. Small tweaks here and there but the skin largely remained the same.