Quote:Today we're proud to announce the PlayStation 4 Pro 500 Million Limited Edition, a special console limited to 50,000 units globally that celebrates a phenomenal milestone in our history. This release marks PlayStation surpassing an incredible 500 million system sales worldwide.

It's a huge milestone. One only reached because of you, the players. So, whether you first joined us with the original PlayStation, PS2, PSP (PlayStation Portable), PS3, PS Vita or PS4: thank you. You've made PlayStation the best place to play since it first launched back in 1994.

And in recognition of such a remarkable milestone, we're proud to announce a remarkable console design. There'll be chances to win the PlayStation 4 Pro 500 Million Limited Edition as well as purchase it from select retailers across Europe* from the 24th August, at an RRP of €499.

Packaged in a special translucent collector's box, you'll find a translucent dark blue 2TB PlayStation 4 Pro, which, with the blue power light on, lets you glimpse into the illuminated interior of the super-charged PS4. Each console has a commemorative copper plate on its front, with its unique limited edition number etched on. Take a closer look below in the console's unboxing video.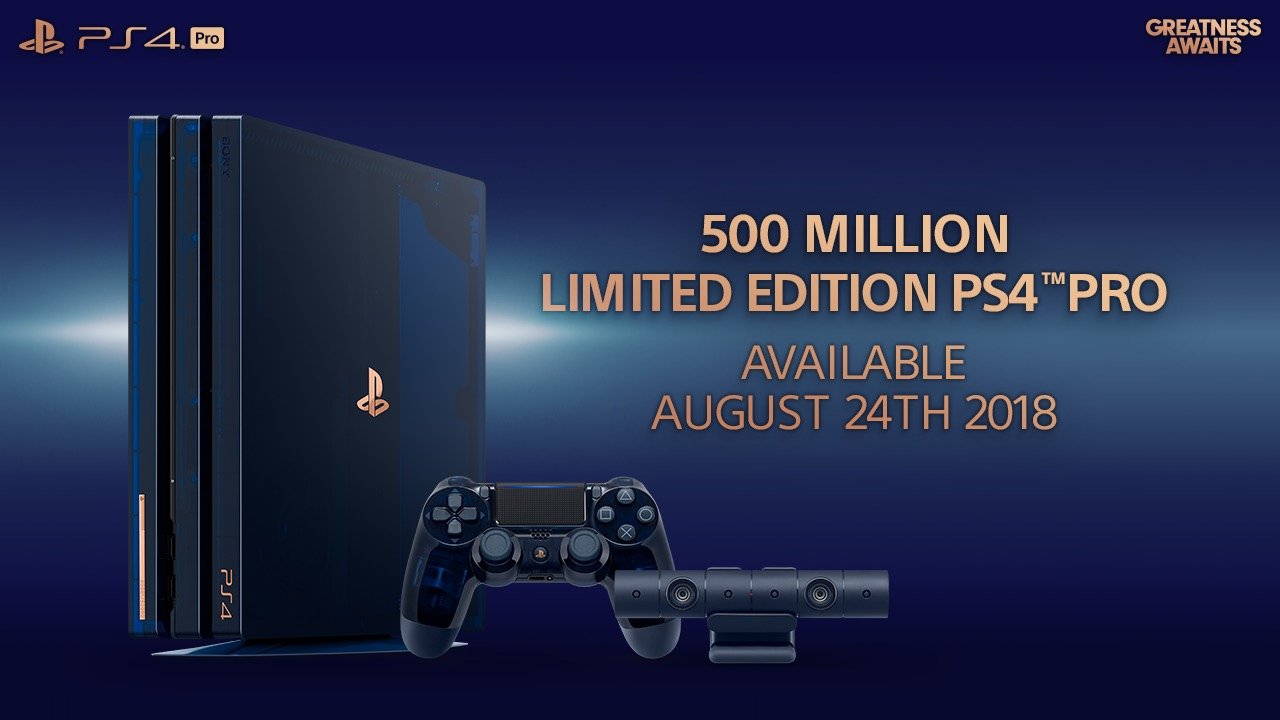 PlayStation Hardware Cumulative Worldwide Sell-through Surpass 525.3 Million Units
As of July 22, 2018. Cumulative worldwide sell-through of overall PlayStation hardware includes PlayStation, PS One, PlayStation2, PSP (PlayStationPortable), PSPgo, PlayStation3, PlayStationVita, PlayStationVita TV, PlayStation4 and PlayStation4 Pro. Number of retail sales to consumers is estimated by SIE.

http://www.sie.com/en/corporate/release/...80809.html