Paper Sonic : Power of the Folded Ring Chapter 1 : The Blue Devil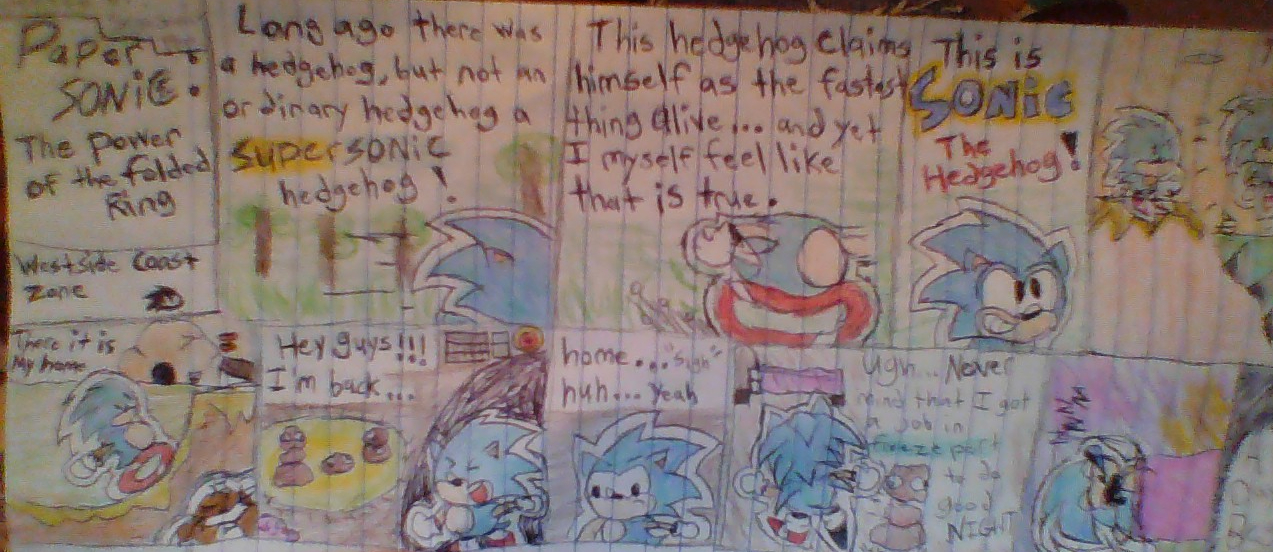 Description: Welcome to the world of Paper Sonic. A mystic world filled with endless possibilities. This (short) chapter introduces the fastest thing alive : Sonic the Hedgehog as he took a jog down Westside Coast zone and now at his cave, but a deep feeling that hides within him comes out as he realizes that he lives alone..... Do not fret though because soon some thing in his life is about change.
---
Picture Stats:
Views: 207
Filesize: 751.23kB
Height: 552 Width: 1273
Keywords: Sonic, Fan Comic
Posted by: Segasonic plus at 11-20-2020

Image Linking Codes

| | |
| --- | --- |
| BB Code | |
| Direct Link | |
| Show Html Link Code | |
0 Members and 1 Guest are viewing this picture.