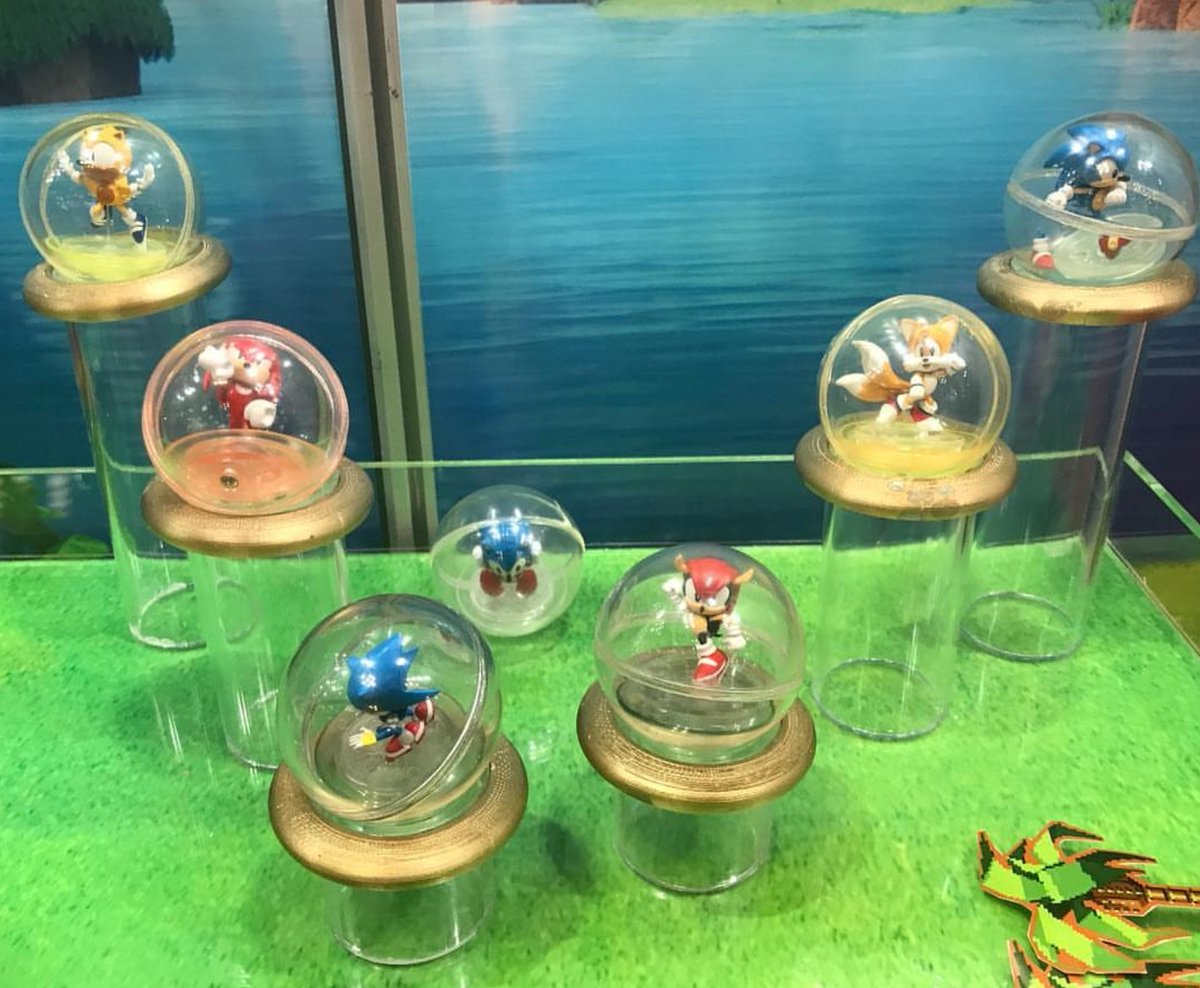 Your eyes aren't fooling you, these are new Sonic toys!
With Tommy givin the boot, we have a new maker of Sonic toys, Jakks Pacific!
Sets include the Mania toys above, complete with a buildable  Green Hill zones, bendy figures, standees of Sonic Battle sprites, a line of stylized plushes, there is a lot to look forward to!